Support For Tree Branches
If your tree is in a protected or urban area, or it poses as a local monument, you can prevent your tree and its branches from falling and collapsing with tree bracing. Bracing uses rods, bars, and strapping made from weather-resistant materials to reduce stress on certain load-bearing parts of a tree. This prevents breakage and further damage to a tree, and even stops it from collapsing in some cases. If you're looking for careful and professional tree bracing services in Kent, Maidstone, or other surrounding areas, please contact our team. We are more than happy to offer advice and a free, no-obligation quote.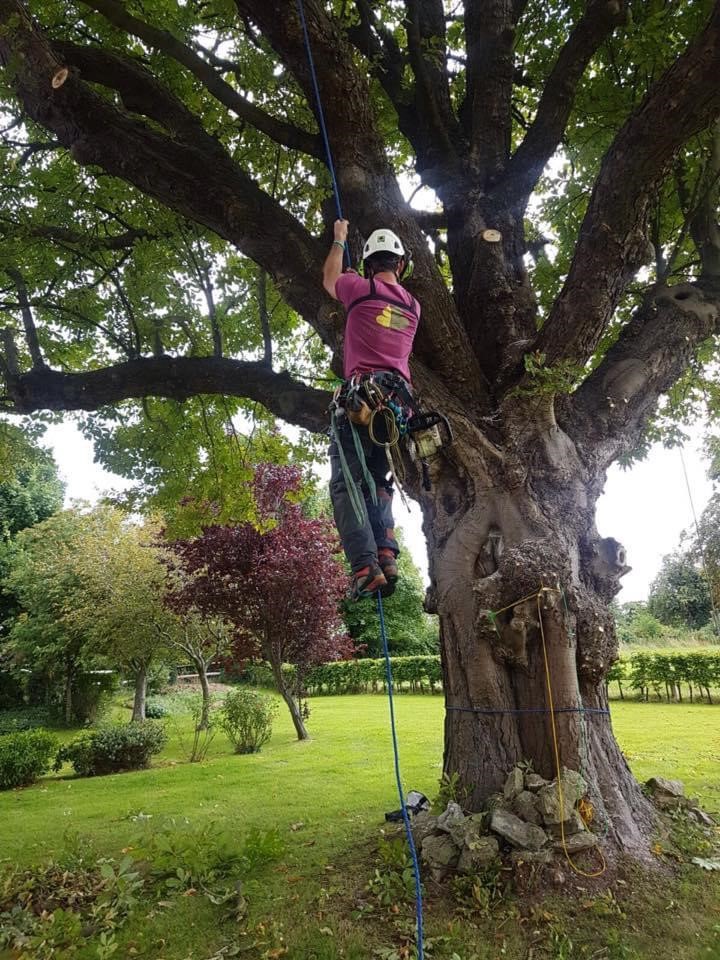 Provide Support For Tree Branches With Non Invasive Tree Bracing
Tree bracing can be used in a number of scenarios, for example, if a tree trunk is starting to split down the middle, or if a tree canopy is leaning in a certain direction. The technique is a great risk management tool, preventing the breaking of branches or trees falling, and helping protect the ground below. Non-invasive tree bracing will provide support for tree branches, which is particularly helpful if you want to avoid cutting the tree down or removing dangerous branches.
Please note that non invasive tree bracing may not always be the most effective solution for your tree. However, our team offers a range of other arborist services which could be of help, and we are more than happy to give tailored recommendations during a free site visit.
Tree Bracing Professionals In Kent
We pride ourselves on being the go-to professional provider for all things tree maintenance. Each of our staff members is certified and trained to a high standard. We utilise our knowledge and experience to offer you the best advice, to retain as much of the tree as possible whilst reaching your desired visual goals. Once we complete each job, no matter how big or small, we remove and recycle waste, as well as clean up after ourselves to keep your area looking neat. 
Frequently Asked Questions
Tree surgery is a dangerous industry and more often than not we work in confined spaces and with dangerous equipment. We understand the need for peace of mind, which is why we are protected through specialist insurance, covering up to 5 million pounds. We have a 100% safety record.