Full Crown Reductions in Kent
Although trees can elevate the look of your home, your tree may be blocking the sunlight into your garden, or perhaps you feel uncomfortable with the tree's size given its proximity to your property. If that is the case, our crown reductions could be the perfect solution for you. We systematically remove branches in the canopy, resulting in a smaller overall volume and tree size, whilst maintaining the tree's natural shape. If our tree crowning services are of interest, click the button below to request a no-obligation site visit and quote.
With a highly qualified team and professional tools, our crown reductions can be done quickly and efficiently. We carry all of our waste home with us, meaning your property ends up exactly how we left it. To ensure we reduce the impact on our environment, we send all waste through a wood chipper, which then gets used as fertiliser on a nearby farm.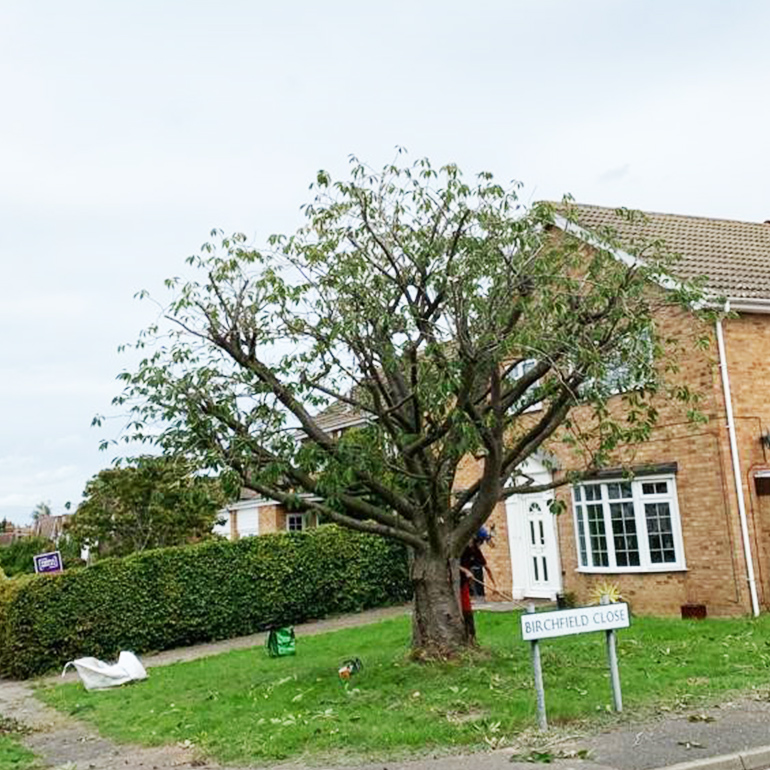 Typically we use a technique called drop crotching. This is where the arborist in the tree prunes to the most suitable growth, removing the weaker leaders to produce both a natural and balanced crown. Don't be fooled into heavy reductions by other tree companies. This is a bad form of tree management, and doesn't benefit the tree or you! Typically heavy pruning will produce heavy re-growth, which could cost you more in the long term. Not only will over pruning result in expensive tree works in future, but it could make your tree more susceptible to disease.
Frequently Asked Questions