Trees naturally produce deadwood as branches die over time. In an area of untravelled woodland, this provides excellent wildlife habitat, however, in the urban environment, this can cause major problems. Deadwood overhanging a road or area of heavy footfall could potentially cause a hazard. Our deadwooding service can be used on most types of trees and in various environments to reduce the risk of harm and property damage. Click the button below to book our services or request a quote.
The Benefits of Deadwooding Your Tree
Deadwood tree removal not only improves the safety of an area, but the service can also improve how a tree looks. Removing excess dead branches helps balance the look of the tree and allows sunlight to shine through which encourages new branches to grow and flourish. By removing your tree's deadwood regularly, you'll also prevent the growth of fungus and prevent stop pests from damaging your tree. Deadwooding your tree can also: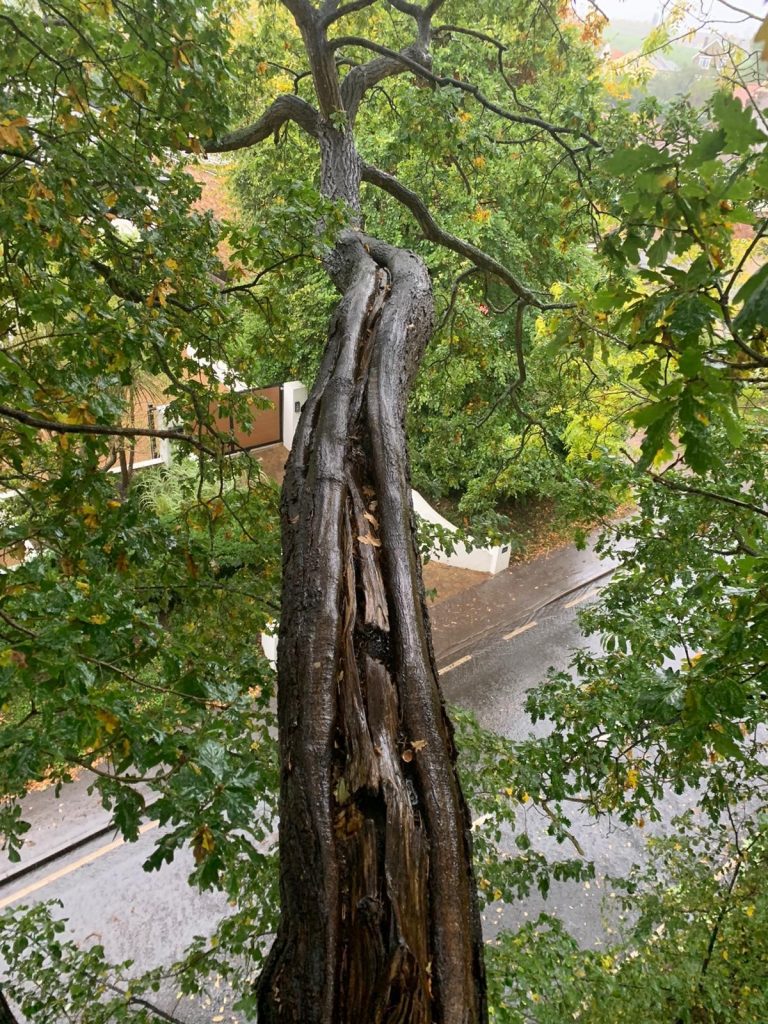 Professional Deadwood Removal in Kent
We have over seven years of experience in tree care and deadwood removal, with experience treating trees in several different environments. Using professional-grade equipment, we can quickly and efficiently remove any deadwood found in your tree, and remove the waste in an environmentally-friendly manner. 
If you are looking for other tree-maintenance services, view our Crown Reduction, Crown Lifting, Crown Thinning, and Commercial Tree Work services. For more information on the projects we have executed previously, why not browse our case studies?
Tree surgery is a dangerous industry. More often than not we work in confined spaces and with dangerous equipment. We understand the need for peace of mind and our insurances cover us up to 5 million pounds. Check out our insurance brokers here. We can work at any height and with all of the equipment we have. We have a 100% safety record.